Add A Touch Of Class And Privacy To Your Home
Do you enjoy the natural light in your home, but worry that your large windows are giving your neighbors a view of everything, as well? Our beveled glass shutters are the perfect way to add elegance and privacy to your home simultaneously! Beveled glass is a decorative type of glass that we offer in a variety of shapes and textures. The angled and shaped edges of beveled glass capture natural light and refract it in a beautiful spectrum of colors, enhancing the light and decor inside your home and obscuring the view of neighbors. Call Shutters And More today to get a quote on enhancing your home with this opulent glass today!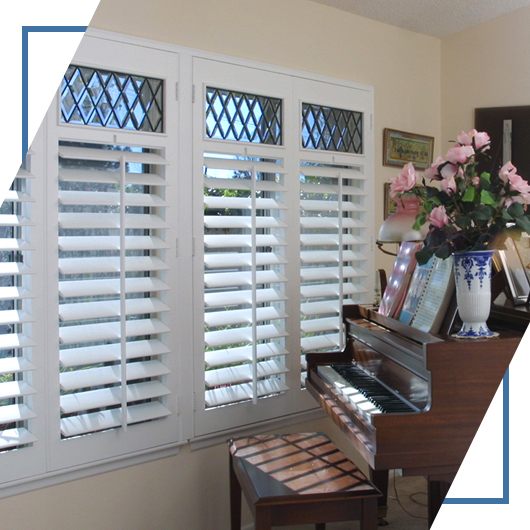 Why Choose Beveled Glass From Shutters And More In Los Angeles?
Our beveled glass comes in a variety of shapes and textures, giving you ultimate control over the design
This is an elegant glass option for those wanting to add privacy to their home while still letting natural light in
Our beveled glass can fit windows and panels of any size
We can custom-make beveled glass panels to match your existing bevel pattern
All of our products are backed by a lifetime warranty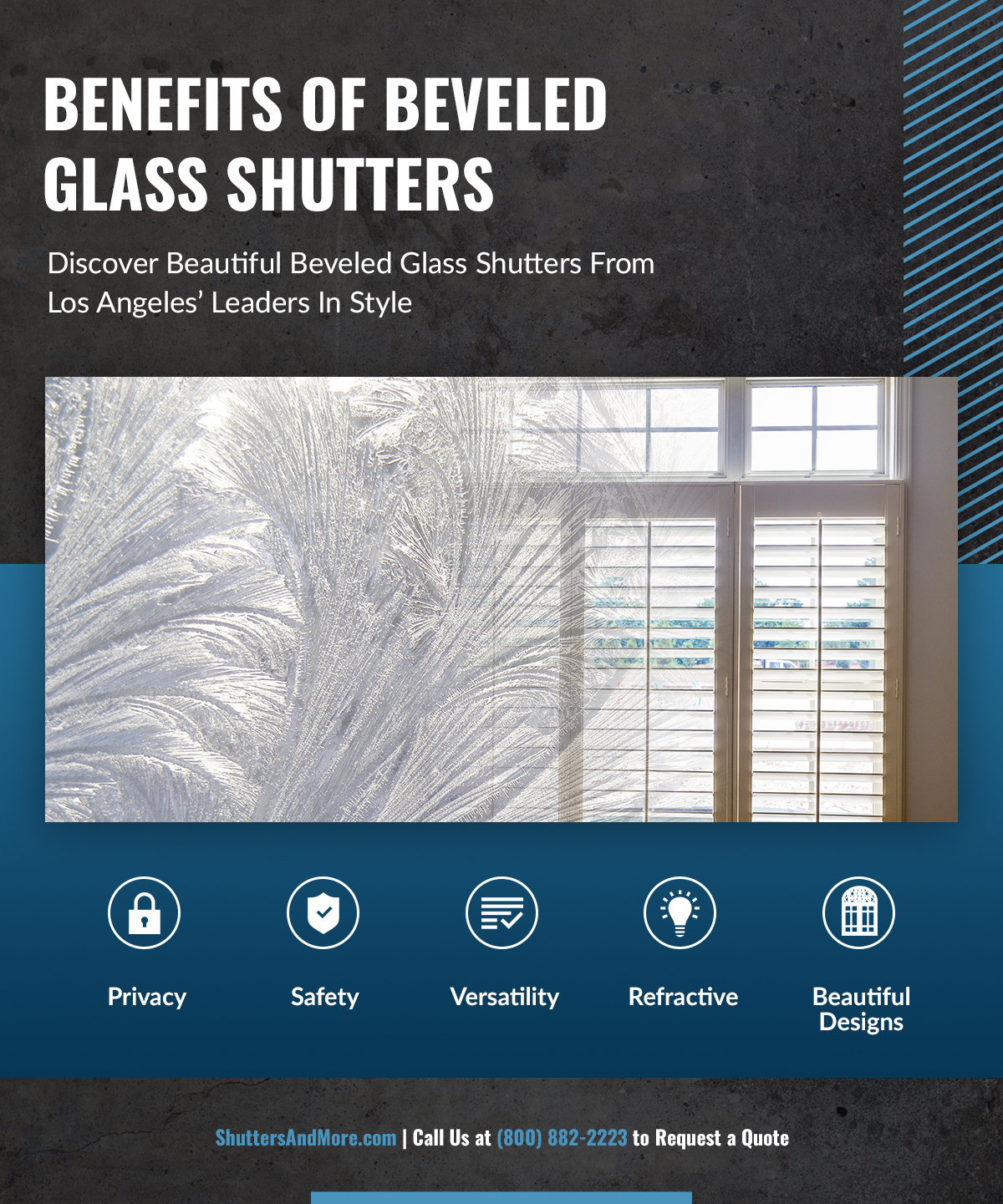 Beveled Glass From Shutters And More
We are proud to be one of the first shutters manufacturers to design shutters with beveled glass inserts! This exquisite glass will add a touch of elegance to any room, allowing you to have privacy, while still letting the natural light in. We offer many beveled glass designs for you to choose from, and we can even custom-make inserts to match your existing beveled glass style.
Our beveled glass designs come in a variety of unique textured surfaces, colors and degrees of opacity, giving you a supreme level of control over the aesthetic of your glass. Beveled glass is typically made of 1/4" clear glass, with the entire periphery edge ground at an angle before being polished. This edge acts as a prism, capturing sunlight and refracting it into a spectrum of colors. Our beveled glass is available in traditional shapes such as diamonds, straight line rectangles, squares,as well as in beautiful multi-piece clusters as shown in the examples of our completed projects below. The edges are available in black, brass or nichol. Call Shutters And More in Los Angeles today, or come visit our showroom to see more examples of our beveled glass firsthand!
Gallery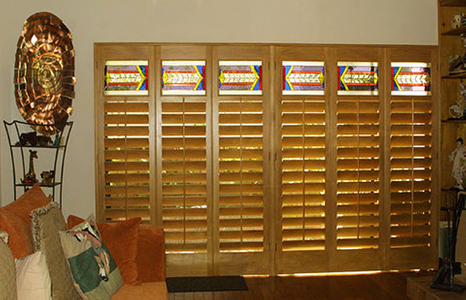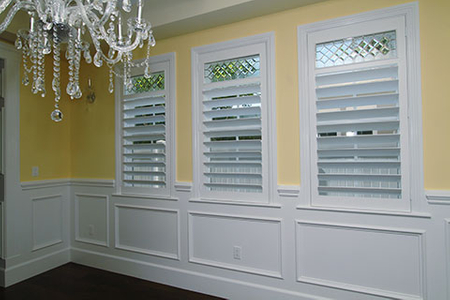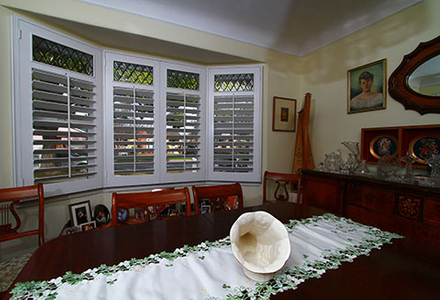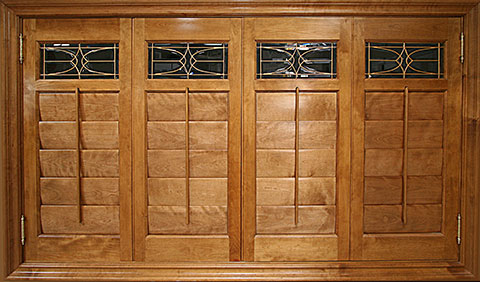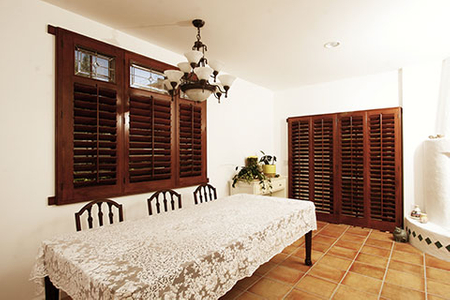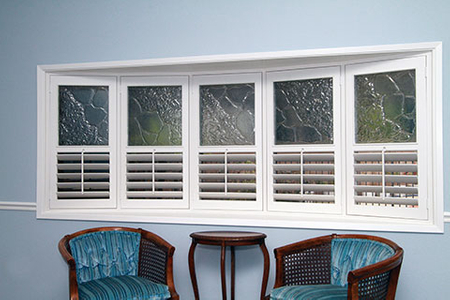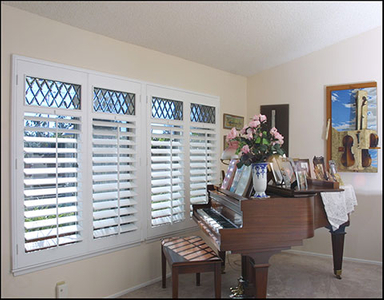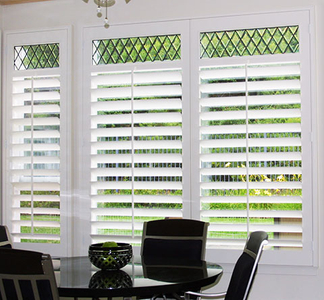 Request a Project Quote Today!