Light Control Just Got Classy.
Does your home have a large patio door that lets in natural light? Does that nice amenity become unbearable in the summer when you can't keep the sunshine out of your eyes? Get a handle on your home's natural light and enhance its looks with wooden shutter doors! Our door shutters fit on French doors and sliding-glass doors, and are a gorgeous way to add privacy and light control to your home. Our doors fit easily onto any French door and can be installed to open in a variety of ways on any sliding-glass doors, and their painted or stained-wood finish make them an attractive addition to any room. Call Shutters And More in Los Angeles, and add this useful, gorgeous accessory to your home today!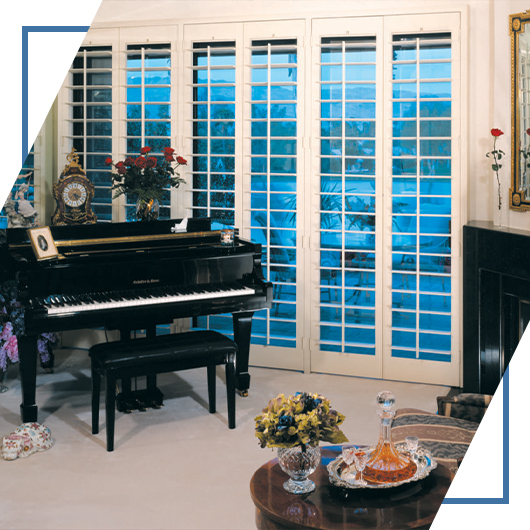 Why Choose Shutter Doors From Shutters And More In Los Angeles?
Our shutter doors can fit French doors or sliding-glass patio doors
Our shutter doors are made with beautiful Red Cedar or select-cut Basswood, and are available in a variety of designs
Our shutter doors can be installed to open in a variety of ways
Our shutter doors enhance your home's privacy and give you greater control over natural light
All of our products are protected by a lifetime warranty, and we offer free, in-home estimates in the Greater Los Angeles area
Wood Shutter Doors From Shutters And More
Our wood shutter doors can be an elegant addition to any home! Shutters doors can be used to cover French doors, as well as sliding patio glass doors.
Our French door shutters are mounted directly on the door so that when you open the doors, the shutters come with them. We can also custom build a cut-out to accommodate any lever handles and ensure the louvers of the shutters contour to the form of your doors' radius arch. We do not offer square cutouts.
Our door shutters can cover your sliding glass door in many ways, depending upon your design preference and the configuration of the room. We can design the shutters to open individually in a French door style, to open bi-fold to each side, or so that they can slide side-to-side, just as your sliding glass door does.
Regardless of your door type or your room configuration, our wood shutter doors add value to your home by allowing you to control the amount of natural light coming in, adding a layer of privacy, and enhancing your home's aesthetic with the rich quality of their wooden design. Call Shutters And More in Los Angeles today to get a free, in-home quote, or visit our showroom to see examples of the many shutter door designs we offer.
Gallery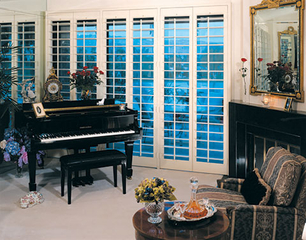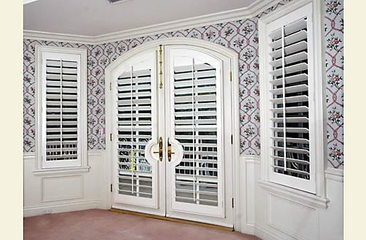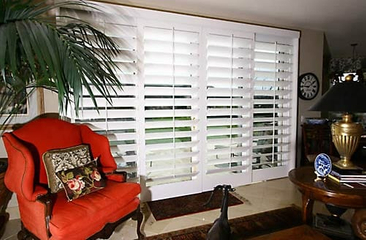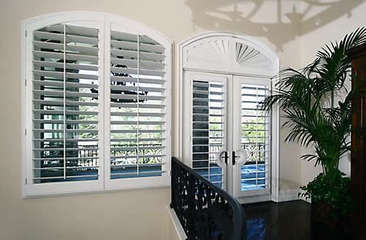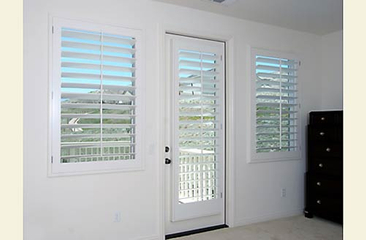 Request a Project Quote Today!