Visualize Your Perfect Window Treatments
At Shutters And More, we've been manufacturing gorgeous, high-quality wooden plantation shutters since 1966. We've proudly outfitted the home's of some of Los Angeles' most notable residents with our handiwork, and we've garnered a reputation for quality craftsmanship and attentive customer service. We recognize that it can be difficult to shop for the perfect shutters for your home without being able to picture how they'd look, which is why we invite you to see our work for yourself in our Los Angeles showroom! Come on by Shutters And More today to get a firsthand look at the window shutters, closet doors, and other gorgeous amenities we can design and install in your home.
Why Choose Shutters And More In Los Angeles?
Our window shutters can be crafted in a wide variety of color and design styles
Our shutters are manufactured with gorgeous Red Cedar or select-cut Basswood
Our shutters are rot-resistant and are protected with a lifetime warranty
We offer free estimates for the greater Los Angeles area
We're a family-owned company that's been operating in Los Angeles since 1966
What Can You See At Our Showroom?
Shutters
Our shutters are the focal point of our business and the main product among our offerings to have earned us our reputation for clean, elegant, durable design work. We offer a wide variety of interior and exterior window shutters, both wooden and plantation-style, in a range of color and design options so that you can achieve the perfect look and fit for your windows. All of our shutters are easy to clean and enhance the aesthetic and energy efficiency of your home.
Shutter Doors
Our wooden shutter doors can be installed to cover French doors as well as sliding glass patio doors. We can mount our French door shutters so that they open along with your French doors. We can even build custom cut-outs to accommodate for any door-opening levers. Our sliding glass door shutters are custom fit to your design preferences and room configuration. We can design these shutters to open individually, like a French door, to open in a bi-fold way to each side, or to slide side-to-side like your sliding glass door does.
Closet Doors
Our closet doors are made of beautiful Red Cedar wood or select Basswood that can be stained or painted. Our closet doors are custom, giving you considerable control over the design of the panels and the types of panels or louvers you choose for the layout of your doors. Come into the showroom to view our designs in person, and we can help you plan a layout that conforms to your taste, budget, and closet configuration.
Beveled Glass
We're proud to have been one of the first shutter manufacturers to design shutters with beveled glass inserts. We offer a wide variety of glass types with unique textured surfaces, colors, and degrees of opacity to help you get the perfect, elegant look you desire for your windows. We can even custom make an insert to match your existing glass! The possibilities are nearly endless. Each type of beveled glass refracts natural light differently, so come into our showroom to see their opulence for yourself!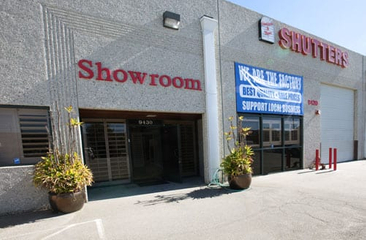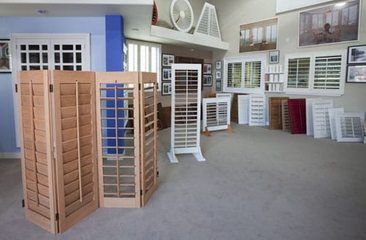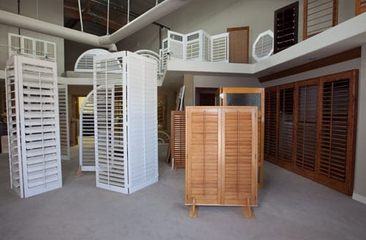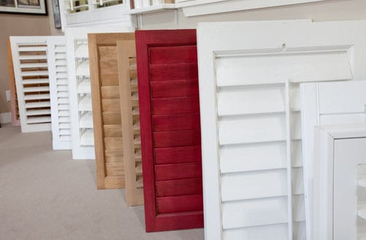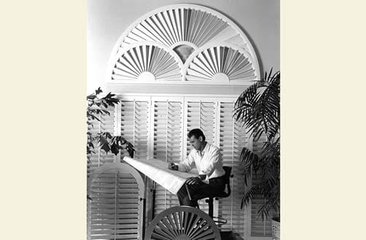 Choose Our High-Quality Shutters And Closet Doors
Shutters and More, Inc. has been the source for the highest quality of close tolerance custom hardwood shutters since 1966. Our name has become synonymous with continuous innovation, superior quality and craftsmanship, along with exquisite finishing that will consistently deliver beauty and quality. We've made it our business to create energy-efficient, reliable, custom made shutters that add privacy and elegance to any room.
SHOWROOM HOURS
Monday - Friday: 9:00 AM - 5:00 PM
Saturday: 10:00 AM - 4:00 PM
Request a Project Quote Today!